Welcome to the Love Your Life group! 🙂  An intentional growth community that is moderated by Eric Alexander Crawford (see bio).
With thought provoking posts and plenty of inspiration, the group is designed to help you harness  your attention and love the quality of your life experiences more each day! There are around 350 other members in this intimate and intentional group, and the feedback has been very positive about the experience. Below are a couple reviews from members of the group: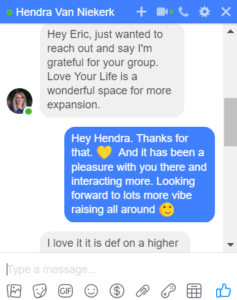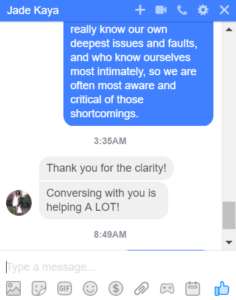 This deeper, interactive, and transformational format is dedicated to delivering original and innovative ideas that will help you uplevel from wherever you are. The monthly subscription is now FREE, although it was $10 per month and may go back to that at some point, at which time most existing members who have been quality contributors will be grandfathered into a free ongoing membership.
Here's how the membership sign-up works:

1) First you subscribe to the group by requesting to join at the facebook page by going here.

3) When the request comes in and we see that you have acknowledged that you've read this overview and provided a valid email for security purpose, your request will likely be confirmed.

4) If you don't find the community a good match for you that is okay, just unsubscribe and leave the group at any time.
The dynamics of having focused inspiration throughout the week, as well as a deep and enlightening bunch of members, is what we feel makes this group unique, innovative, and effective (and fun). Therefore, if you've been attracted to this group and are ready to further inspire your life, you can join quickly and easily.
Privacy Policy (when payment system becomes implemented): User addresses and credit card information is shared only with Paypal and not with any moderators or group members. If you would like Paypal options for other currencies, or other payment methods, please send email to support@raiseyourelevation.com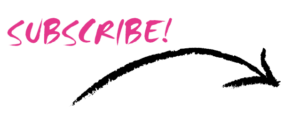 Sample posts from the group: (Right Click and "Open in New Tab" to see full size):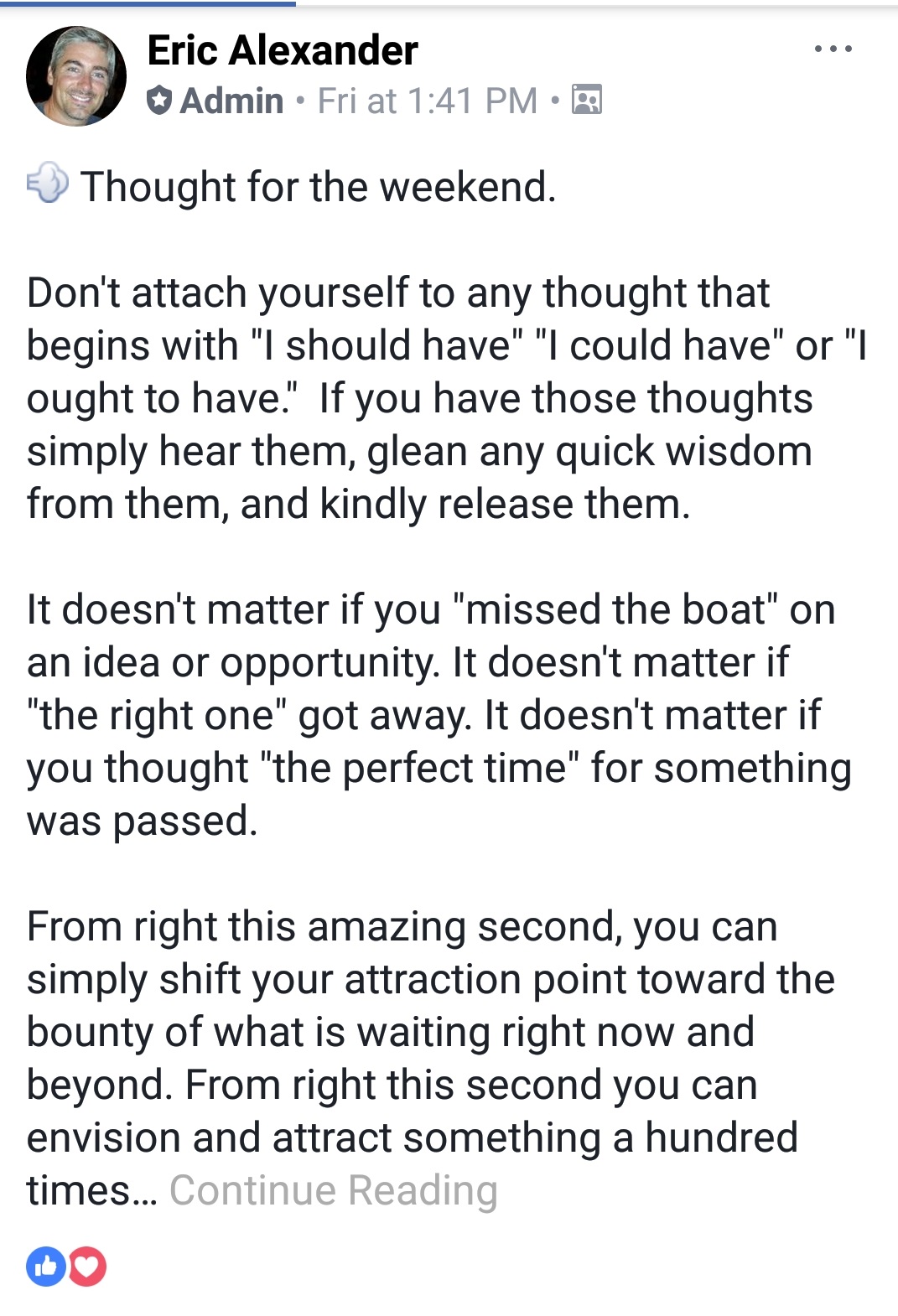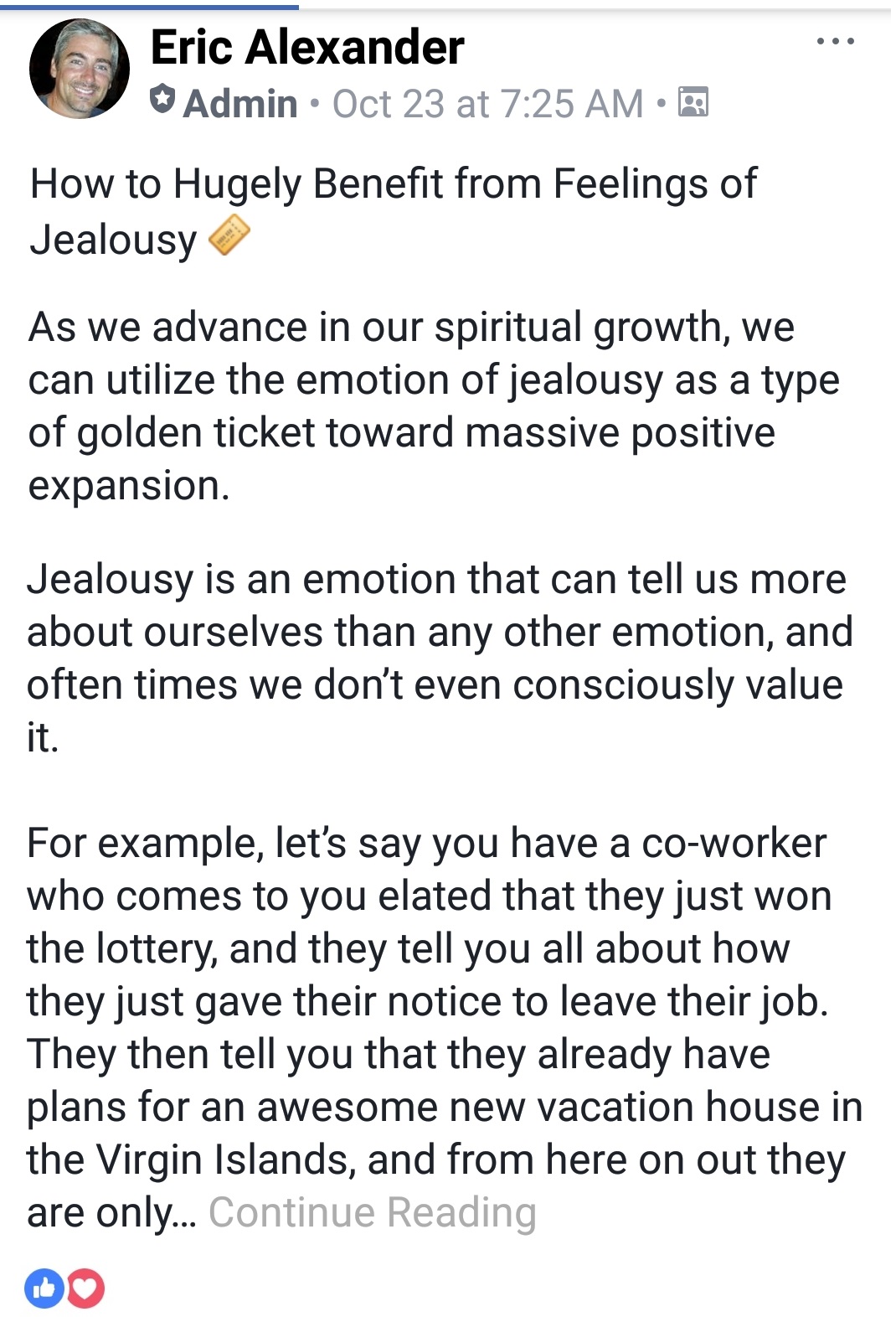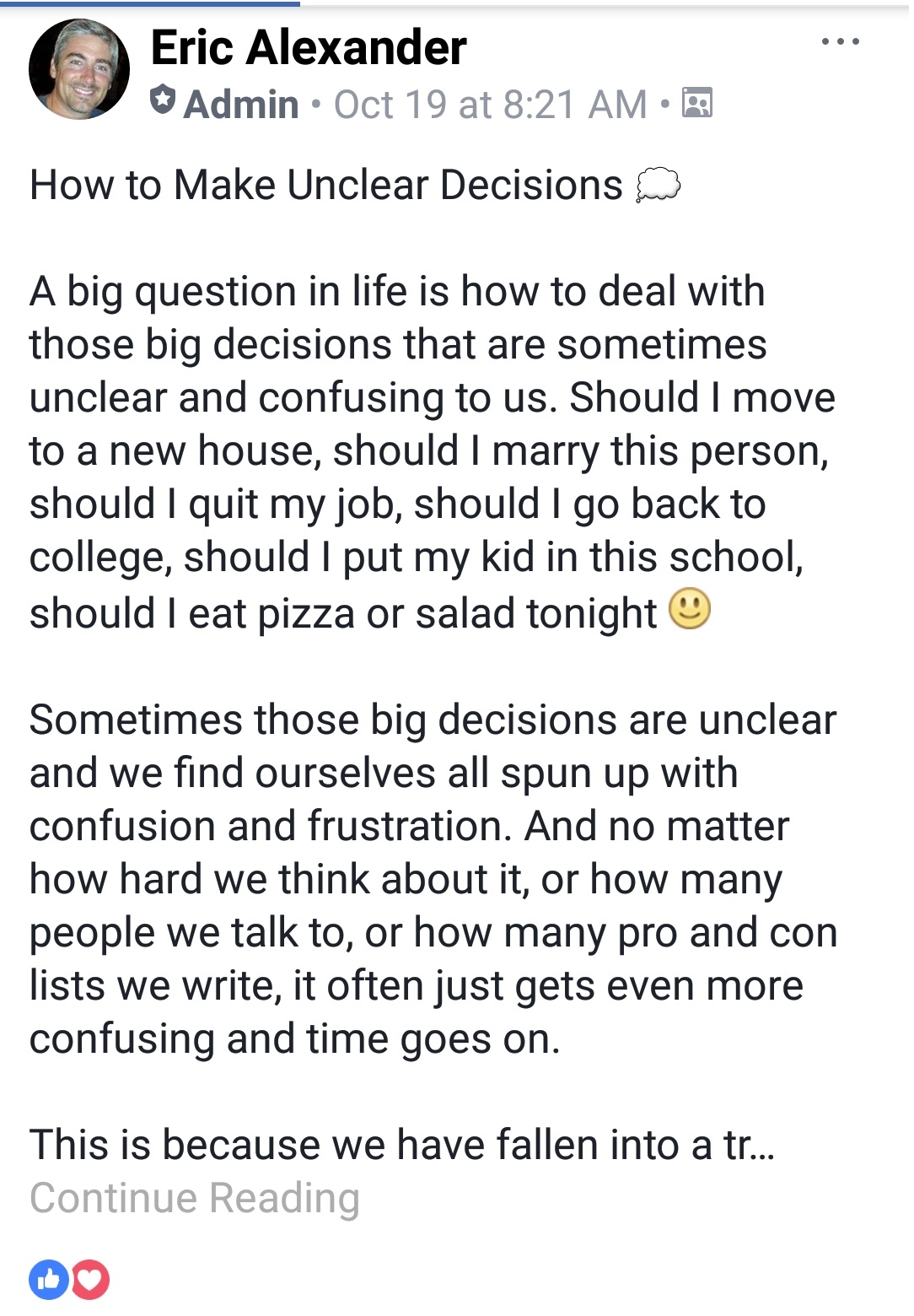 Eric will typically post 2 or 3 deeper thoughts for discussion per week, similar to the format above. In addition, other members in the group often post insights and questions which make for some good discussion. There is also an occasional live event or Q&A session.
In an anonymous group survey, the group was rated 4.5 out of 5 stars and 98% of respondents said they would recommend the group to a friend.

All original writings and resources shared to the group are considered copyrighted by the person who posted them, and are not meant for retransmission without express permission to do so and credit attributed to the original creator.
If you join and wish to unsubscribe, you can do that here: