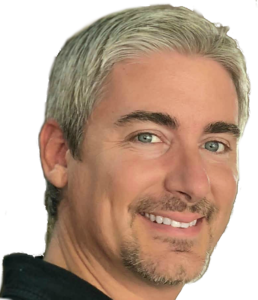 At the age of 20, I dove into four classic books that changed my life. The first was Siddhartha by Hermann Hesse.  The second was As a Man Thinketh by James Allen. The third was the Tao Te Ching by Lao Tzu.  And the fourth was the Bible. I delved into each book with great enthusiasm, gleaning many applicable truths from each tradition. During that time I also earned college degrees in engineering, business management, and a masters in theology. It was a time of monumental growth.
Shorty after graduating, I followed my lifelong interest in cutting edge technologies, and ended up in a VP role for a global tech company. During that time I closed over $100 million in new sales, and became the top ranked salesperson across my company's worldwide salesforce.
With more financial means to create, I was able to help launch numerous charitable ventures, and become a successful entrepreneur and leader in the global inspiration movement. Some of my most cherished projects included helping to bring technology and education to orphans in war-torn regions of South Africa, and launching teen empowerment centers in Florida and West Virginia to help inspire at-risk teens. I also authored the Amazon best-selling children's book Teaching Kids Life IS Good, which has become widely recognized as a foundational contribution to building healthy and successful paradigms in young kids.
My next book chronicles the life-changing process I discovered to experience a more joyful, meaningful, and abundant life. You can sign up below to get free snippets, tips, and special offers. My life was not always easy, and like most people I had to deal with my share of adversity along the way, but I found a process for life that was far more inspired and rewarding than I ever thought possible. Now I want to share that process with you.
As time allows, I enjoy hosting group retreats and intentional online gatherings. I block out this time because I passionately enjoy partnering with others to find personal, spiritual, and professional success. For children ages 2 - 11, I designed the Amazon Best-Selling book Teaching Kids Life IS Good to help positively enlighten children's subconscious paradigms during the vital maturation of their self-image.
If you would like to connect with me about an inspiring keynote address, coaching session, life group, retreat, event, or media engagement; please use the form below.
Next Step
If you like what Eric's got going on here, subscribe via the button on the right to receive his weekly Raise Your Elevation email for inspiration and deep thoughts. (You will also receive a link to the 5 Day Positivity Transformation with a code to download it for free!)